It's time for our first 'Count Your Blessings' meme!
What really is a blessing? For me, it is a gift. It is a gift that is noticed and is appreciated. It is about being in touch...being connected.
Blessings come in many shapes and sizes. Some are ordinary. Others are extraordinary. It is all about us taking the time to receive them.
I must share my choice in the button for this meme. I will admit that I originally was looking for something spiritual. After looking through a few photos, I realized that a lot of us are always looking for answers when the most meaningful moments and answers are right before us. We just need to take the time to experience them.
That is when I came across this scene of two chairs by a body of water. I felt a sense of peace and serenity. To me, it represents reflection and sharing. Perfect for what we are trying to accomplish with 'Count Your Blessings'.
So what is my blessing that I wish to share with you today? It resembles the meme button above...I have the opportunity to admire and be amazed by God's work in nature on a daily basis...
I'm sitting here on the ground taking in every magnificent color, feeling the blades of grass upon my skin, hearing the birds in the tree above me, and smelling the fresh, warm air of spring.
For me, it's all about reflection, peace, and serenity. I am truly blessed. For this, I am thankful.
Now it is your turn...how do you feel blessed?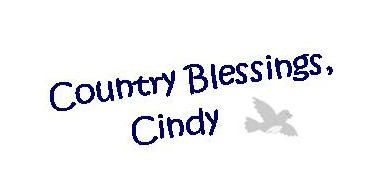 GUIDELINES FOR 'COUNT YOUR BLESSINGS':
-You may join in the first of every month to share the blessings in your life. The meme will stay open for a few days to give you more opportunity to share.
-This is not to share our latest craft, thrifty purchase, or remodel project. Just a sharing of our blessings, an appreciation of life and what it has to offer. A time to push our problems aside. A reason to reflect what is good. A way to possibly give hope to others who need to hear something inspirational in their time of need.
-Use the LinkyTool below to link up you blessing post. In the URL line, insert your blog post url, not your blog address. To do so, right click on the title of your blessing post, click copy shortcut, then paste it here.
-Please add the 'Count Your Blessings' button found in the right sidebar to your blog post or do a link back to this meme in your post.
-Take the time to share and be inspired by other participants by visiting them and leaving comments.
Thank You For Sharing...Country Blessings To All!
Read more...